NEPA'S LEADING DRONE CINEMATOGRAPHY AND AERIAL PHOTOGRAPHY PROFESSIONALS
LET US TAKE YOUR BUSINESS HIGHER
ACCESS AERIAL IS PART 107 CERTIFIED, FULLY INSURED AND HAS RECEIVED EXEMPTION STATUS FROM THE FAA IN ORDER TO PROVIDE HIGH QUALITY AERIAL VIDEO SERVICES AND AERIAL PHOTOGRAPHY FOR A VARIETY OF COMMERCIAL, PUBLIC, AND RESIDENTIAL USES THAT INCLUDE:
Providing high quality Aerial Photography and Aerial Video Services 

Aerial Drone Construction Services  to monitor large construction projects

Offering Real Estate Drone Services for area realtors in the form of aerial video and photography

Consulting services that Increase public knowledge of UAS and promote safe UAS operations

Volunteering services to aid the efforts of First Responders in Search and Rescue operations

3D Surveying & 2D Mapping
As an FAA Part 107 compliant and insured business, we leverage 
Unmanned Aerial Systems (UAS) for aerial photography, drone aerial video services, data collection 
and viral marketing.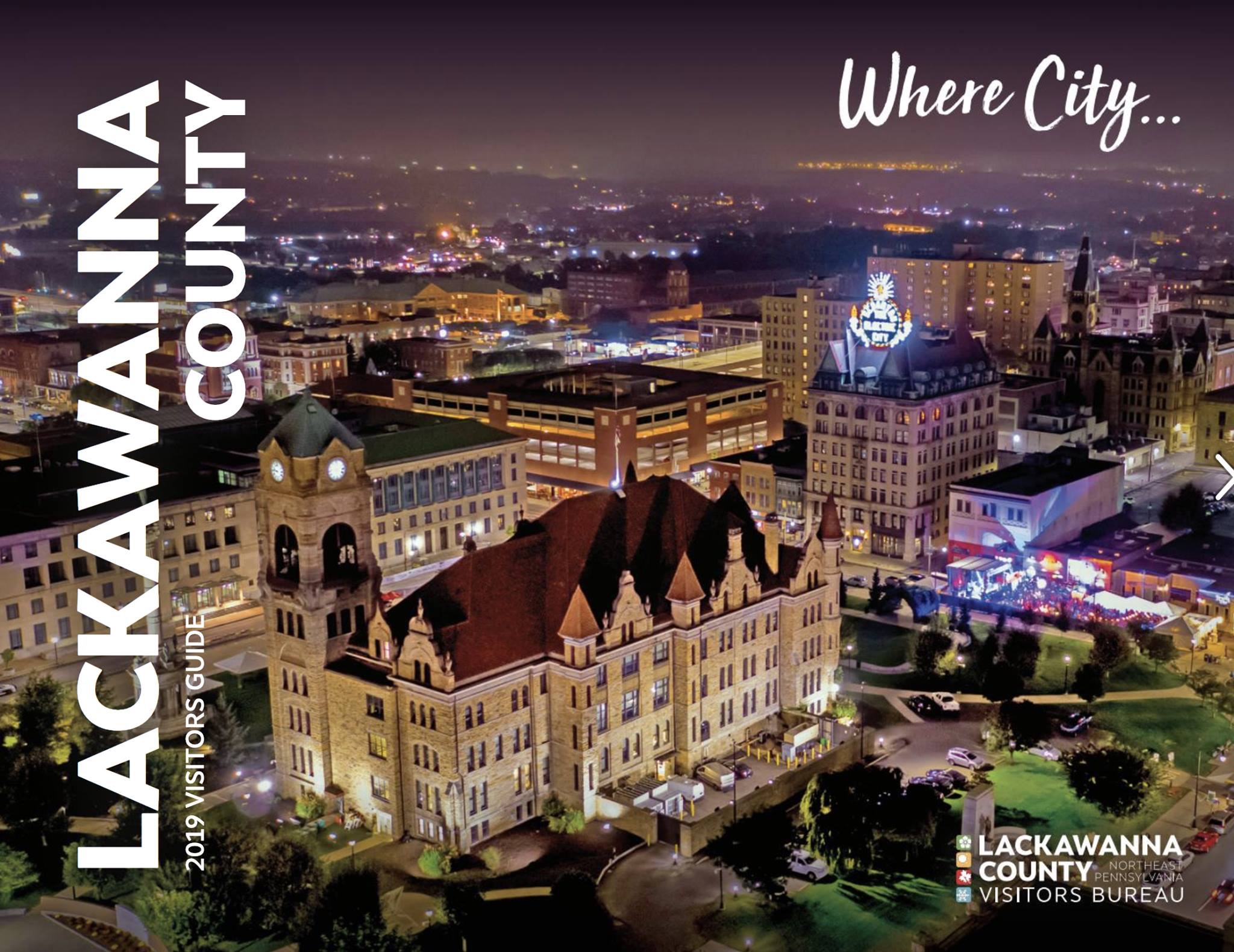 MARKETING: LACKAWANNA COUNTY VISITORS BUREAU
We capture events and marketing photos and video images to promote all Lackawanna County Pennsylvania has to offer for the Lackawanna County Visitors Bureau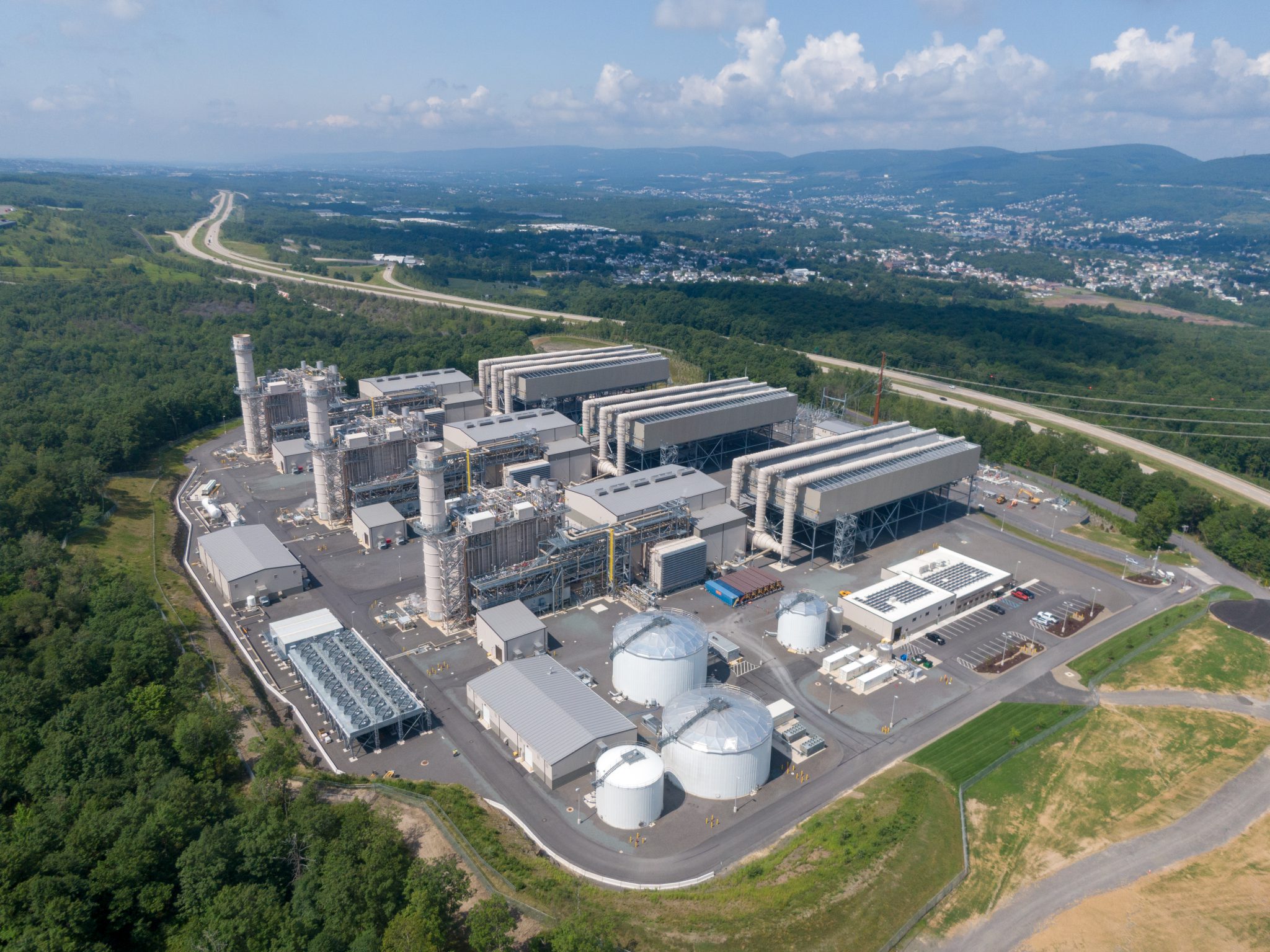 INFRASTRucture: Lackawanna energy center
The Lackawanna Energy Center is a massive natural gas power plant in Jessup PA. We documented various phases throughout its construction and continue to do work there today.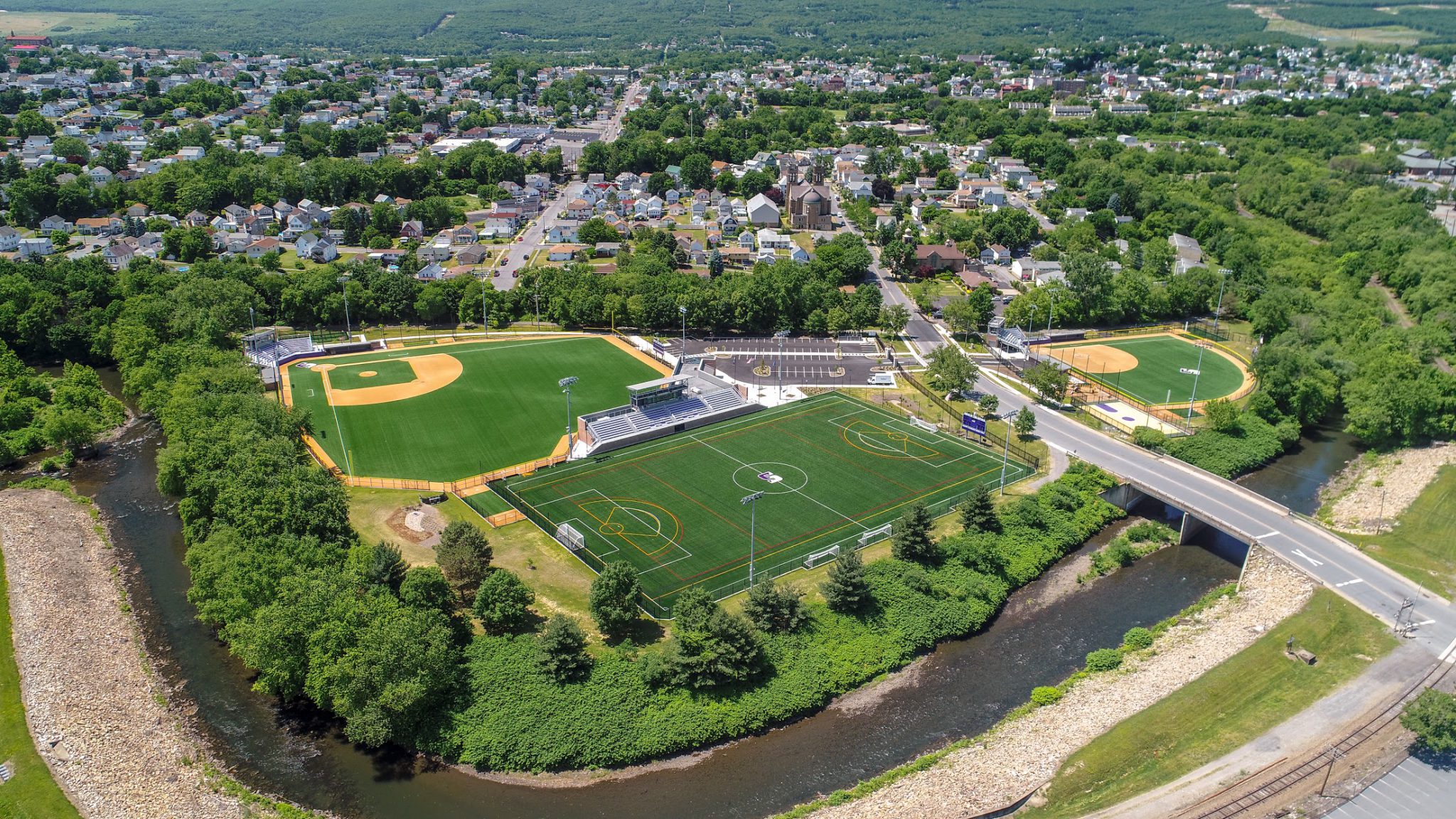 COnSTRUCTION: KEVIN P QUINN ATHLETIC CAMPUS
We used drones to track the construction progress of the multi-million dollar Kevin P. Quinn, S.J., Athletics Campus for the University of Scranton.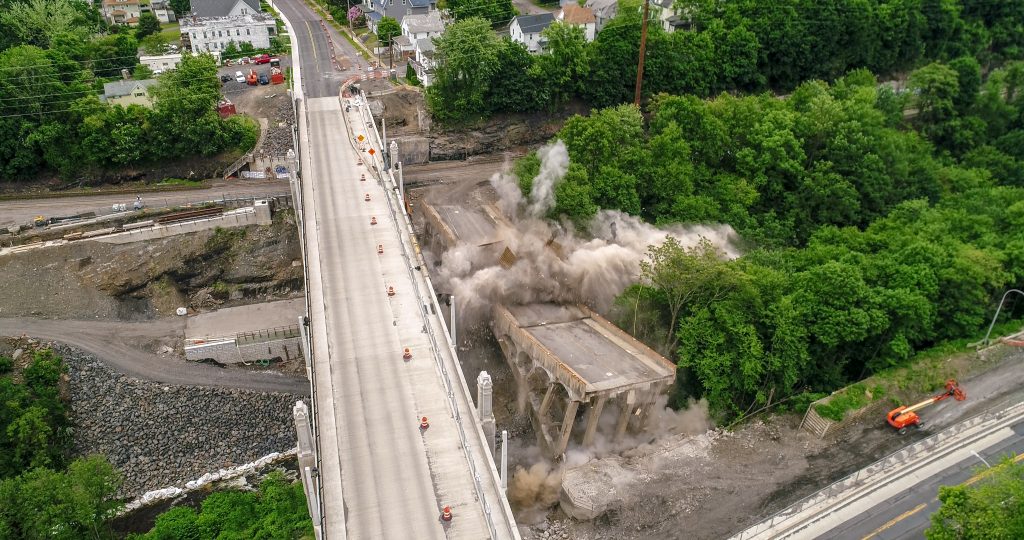 DEMOLITION: HArrison ave bridge
The Harrison Ave Bridge stood for nearly 100 years. Once a modern bridge was constructed it needed to come down. Access Aerial used drones to safely check the area before the bridge was imploded. We recorded the entire demolition process for the demo company.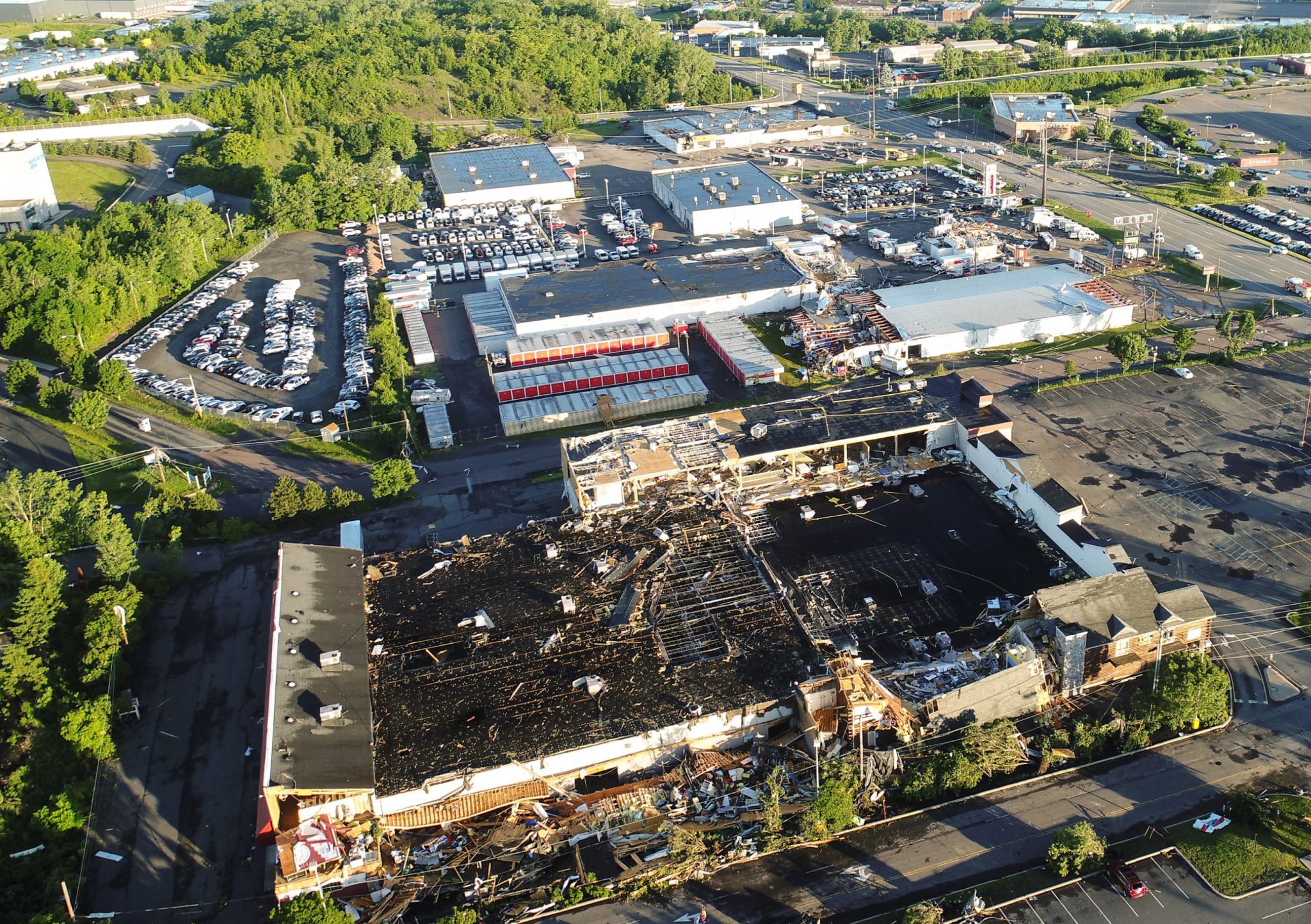 NEWs GATHERING: AERIAL PHOTOS for MEDIA
One of the first on the scene after a tornado ripped through a Luzerne County shopping center, we provided aerial photos and video of the damage for area print and television media.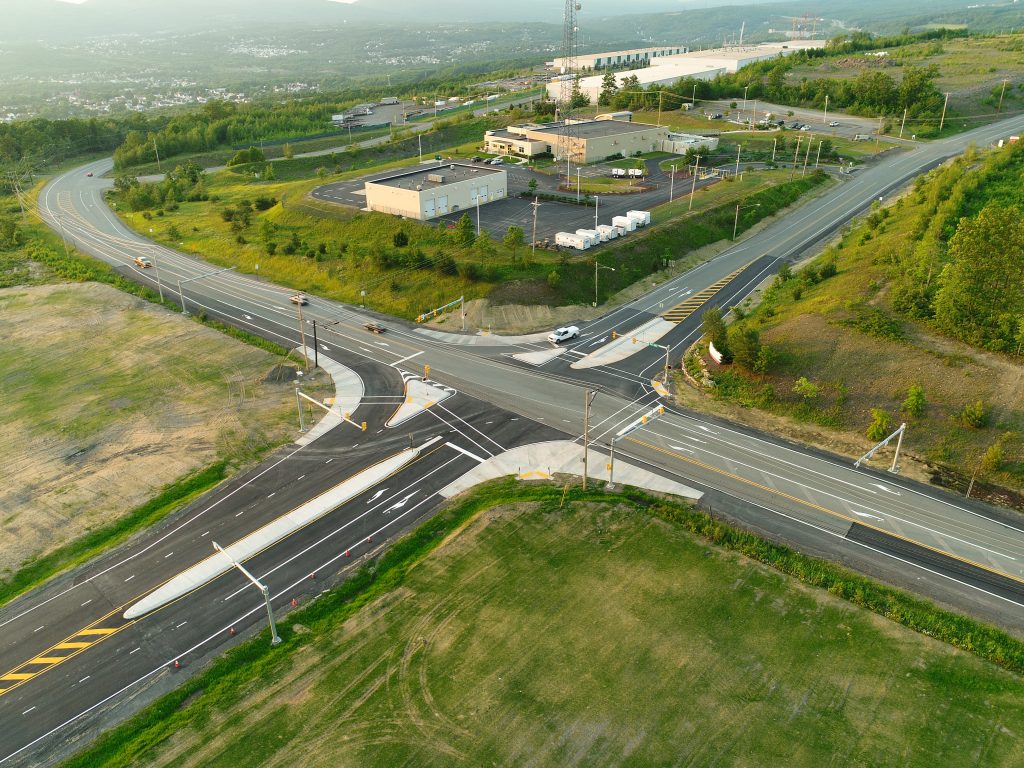 development: Scranton chamber of commerce
Have a commercial real estate project you'd like to showcase? We can help you show it off to clients and potential developers like never before.
NEPA's Drone Photography Experts
Access Aerial is the leading aerial drone photography, videography and drone services provider in the Scranton/Wilkes-Barre Pennsylvania area. We specialize in low altitude 4K aerial drone video/ cinematography & high-resolution aerial photography to enhance the visual presence of private & commercial clients. Our experienced team captures unparalleled aerial views, with cinematography and photography shot from altitudes up to 400-feet to produce stunning visuals for promotions, events and advertising. We have monitored progress on major construction projects with our specialized Construction Drone Services. Our Real Estate Drone Services have helped agents in Northeastern Pennsylvania stand out from the crowd with amazing aerial imagery and smooth camera movements.
Our fleet includes the latest technology in drone aircraft and our pilots are highly skilled and experienced. Drones are quickly becoming invaluable tools that will be leveraged across most commercial businesses in the coming years. They are capable of acquiring massive amounts of useful data in a short period of time.Access Aerial can process this data into useful reports for your company projects and produce striking visuals for marketing initiatives. Businesses throughout the Scranton and Wilkes Barre area have used our services to monitor projects big and small.
WHY CHOOSE AERIAL DRONE SERVICES?
Since 2014 Access Aerial has paved the way for this burgeoning technology in the Scranton/Wilkes-Barre area and all of north eastern Pennsylvania. We specialize in construction project monitoring, time lapse, UAS mapping as well as aerial photography and videography for marketing and advertising.  Our services include 3D modeling, 2D orthomosaic mapping, facilities management, infrastructure inspection , project progression and tracking as well as other construction services via small Unmanned Aircraft Systems (sUAS). Our state of the art drone fleet provides an efficient, low-cost solution for aerial photography, drone video, real estate video and the inspection of construction and infrastructure projects. With years of experience and expertise in the UAS field we go above and beyond our competition. Our network of skilled Part 107 pilots now extends throughout the mid Atlantic region and allows us to take on projects just about anywhere.